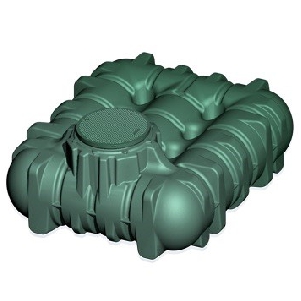 Underground EUG3000
Driveway Tank $POA
Yard Tank $POA
3000 Litres
Weight 180kg
Length 2450mm
Width 2100mm
Height of tank shoulder 735mm
Height of dome collar 315mm
Inlet 650mm
Product Description
Available in green or black. These innovative tanks are designed for storage underground, providing all the extra water you need, conveniently and economically. Underground water tanks can be used for water retention and/or detention. Included with the tank is a leaf strainer, ball valve and overflow connection.
DELIVERY POA
So we can answer all your questions, check stock availability and process your order, please phone or email Aquality Water Tanks. We will make sure you are choosing the right tank for your property and explain its use, installation and maintenance.
We supply Central Coast, Sydney, Northern Beaches, Newcastle, NSW Coast, Melbourne & Brisbane.
All our tanks are high quality, durable, look good & come with warranty.