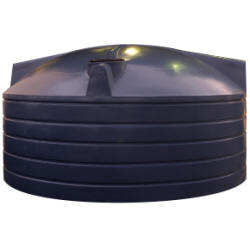 Rural DPSQ22700
22700 Litres
Diametre 4180 mm
Height 2220 mm
Inlet Height 1900 mm
TANK DELIVERY AREAS
Free delivery to Central Coast, Sydney and Newcastle. Outside these areas $90 delivery fee.
Product Description
1 x Inlet Strainer
1 x 25mm Brass Outlet
1 x 90mm Overflow (supplied)
1 x 25mm Ball Valve (supplied)
Our quality poly tanks are manufactured in one piece from UV stabilised food grade polyethylene which meet the strict Australian Standards for food and water storage:
AS 4020 – For Drinking Water
AS 2070 – For Food Contact
AS 4766 – U.V. Requirement
100% BPA free for your peace-of-mind
Guaranteed heavy-duty 'shot weight' – meaning thicker walls and more rigidity than other makes, and ensuring your quality tank will serve you faithfully year upon year 20 year manufacturer warranty (10 years repair or replace + 10 years pro-rata).
Designed and manufactured in Australia
So we can answer all your questions, check stock availability, advise on delivery time and process your order and delivery, please phone or email Aquality Water Tanks. We will make sure you are choosing the right tank for your property and explain its use, installation and maintenance.
We supply Central Coast, Sydney, Northern Beaches, Newcastle, NSW Coast, Melbourne & Brisbane.
All our tanks are high quality, durable, look good & come with warranty.
DELIVERY POA