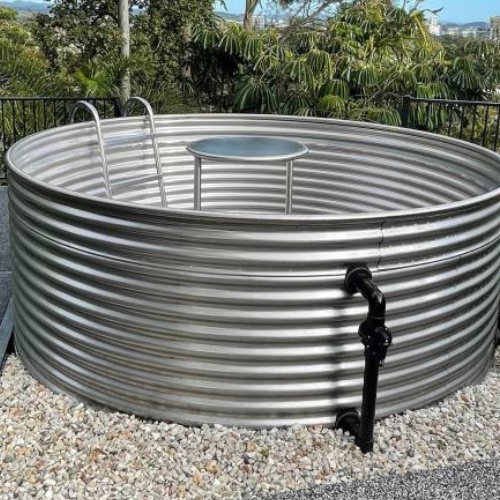 Choose your size and accessories with our cool Designer Plunge Pools. With reinforced welding and a sturdy welded top rail, these plunge pools are safe and durable.
Product Description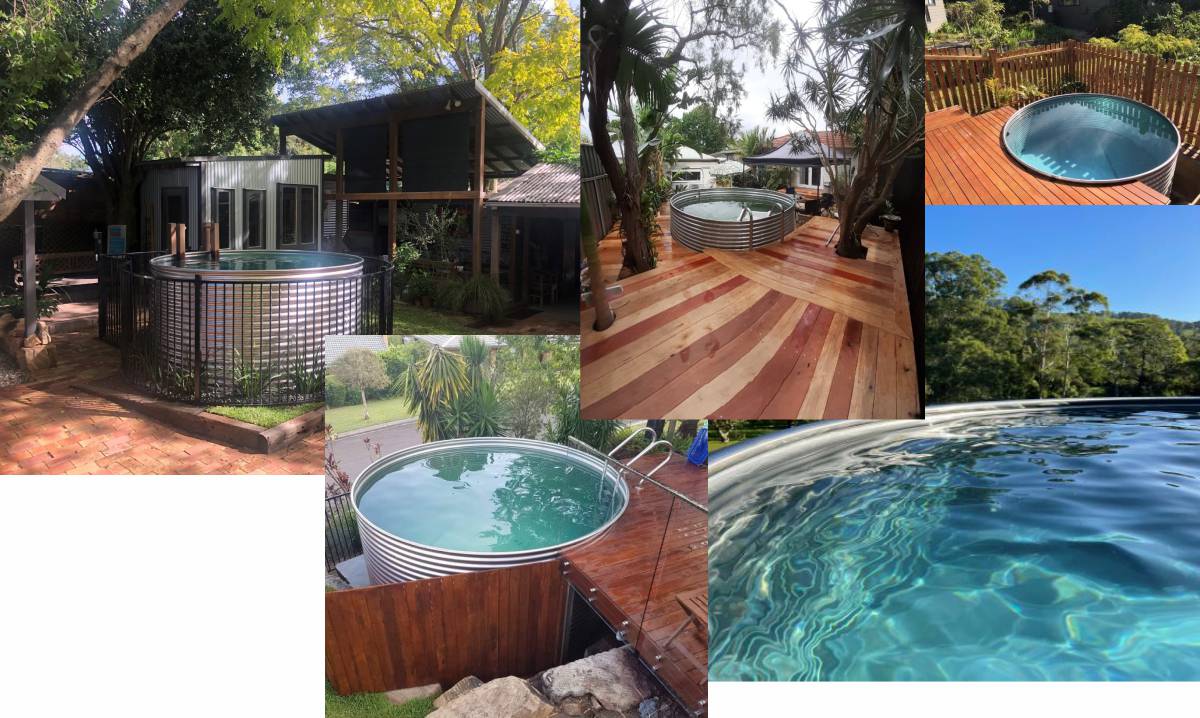 Plunge pools are manufactured from High Marine Grade 316 stainless steel making a simple but elegant addition to your outdoor space.
Delivered fully assembled and sealed and placed on your prepared base – simply add water!
Being manufactured from corrugated stainless they are durable and do not require a plastic liner which can be prone to damage as per typical above ground pools.
Plunge pools are made to your order and size requirements and you can chose from a range of diameters (1400mm to 3500mm) and heights (400mm up to 1600mm)
All our plunge pools have been fully engineered and are much more than a tank without a lid. Additional welds and support rings are required to handle the dynamic loads imposed.
Once filled they water an inviting blue/green colour reflects off the stainless steel.
So we can discuss your exact requirements, please phone 1300 783 742 or email sales@aqualitywatertanks.com.au
Price list below.